Tenant Request System
Light burned out? Coffee spill on your new carpet? Office too cold? Our Service Staff can help – tell us about it here!
Need Help? Contact Us
(503) 464-7207 or (503) 464-7527
Management Office Hours
The World Trade Center Management Office is open from 7:30am to 4:30pm, Monday through Friday.  The office is closed on Holidays and weekends.
Hours of Operation
The following are the general hours of operation can vary based on need and schedules.
Lighting Hours
Monday through Friday, 6am to 7:30pm
Saturday, 9am to Noon
Sunday, OFF
HVAC
Monday through Friday, 6am to 7:30pm
Saturday, 9am to Noon
Sunday, OFF
Tenant Handbook, Guidelines, Rules & Forms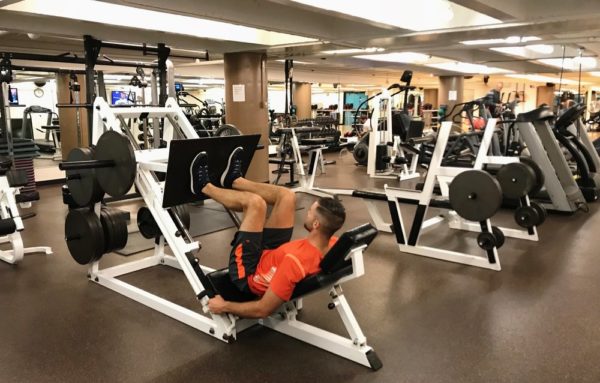 Fit Factory
The Fit Factory is a non-profit, member owned venue for all PGE employees, affiliated contractors, and World Trade Center tenants. It offers a friendly, comfortable and convenient place to work out and take a break from your busy day. Your monthly membership fee includes all activities at the Fit Factory: Classes, fitness programs, personal training consultation, contests, and events. Membership is $30 per month.
Learn More on the Fit Factory Website
or contact Cameron Mitchell at director@fitfactorywtc.com
Bike Hub
Access is for World Trade Center tenants ONLY via their badge access. To sign up and activate your badge, complete the 3 required forms and email to sumandhi.fox@pgn.com
Bike Hub is FREE to all World Trade Center tenants.
Lockers and bike parking are day use only. If bike or other locks are left overnight, World Trade Center reserves the right to cut locks and remove bicycles and personal items.
There will be more than 40 lockers available in both the women's and men's locker rooms. All are first come, first serve. You provide the lock.
Two unisex showers/restrooms in a common area.
Will accommodate approximately 120 bikes. You provide the lock.
Bike tool station is available.
World Trade Center Holiday Closures
New Year's Day – Wednesday, January 1st
Memorial Day – Monday, May 25th
Independence Day – Observed Friday, July 3rd
Labor Day – Monday, September 7th
Thanksgiving Day – Thursday, November 26th
Christmas Day – Friday, December 25th